Ken Schrum, owner and tech with 35 years experience with many makes.He opened Ruppels's AutoFixation at the present location in 1981. Ken lives in the San Mateo County drives a Toyota Avalon and is married with two children. In his spare time Ken has a passion for classic cars, San Francisco Giants, and Gardening.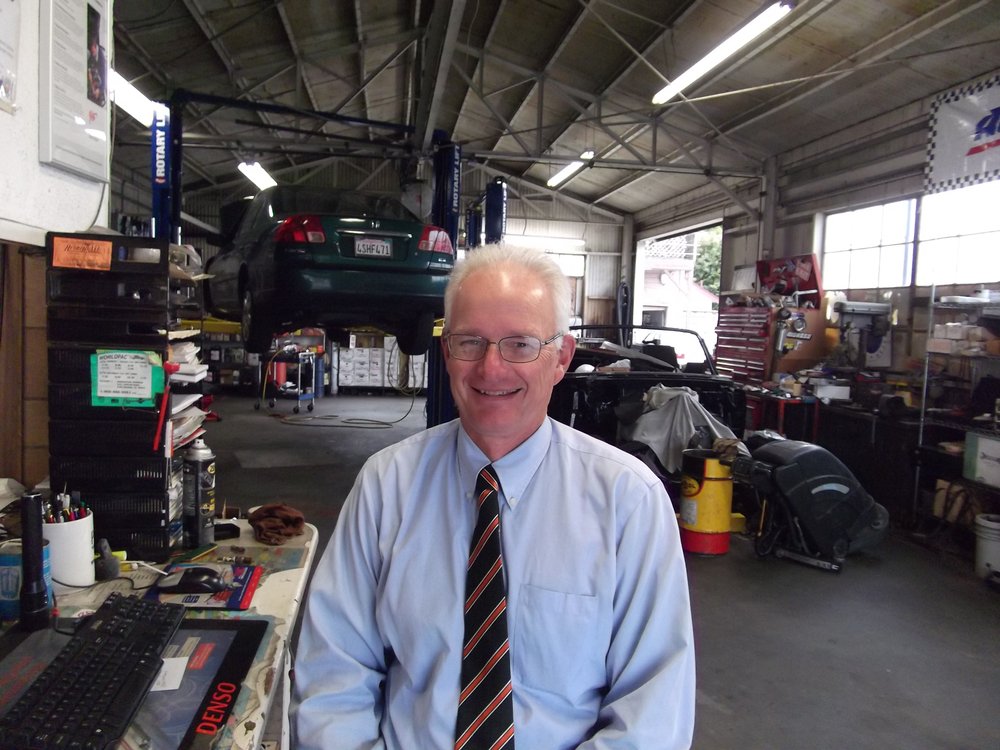 Who we are
We are a bunch of car enthusiasts who have been working on cars and for over 30 years. Our facility is a small, 2500 sq. ft. with 3 clean well-lit workstations and two lifts and a full time Master ASE certified technician equipped with state-of-the-art tech stuff.
Located at 260 East Lane next to the Burlingame train station.
Why choose us
We believe that by being small and highly focused, we can offer you more personalized service, higher quality work, faster appointments and an overall more satisfying experience than the dealer, and for a lot less money. When you drop off your car at Ruppels's AutoFixation, you'll talk to a technician who understands your car, not to a salesperson!
Here is what we do
All aspects of mechanical repair and service on most domestic and foreign models….from old to present.
We offer free preliminary inspections